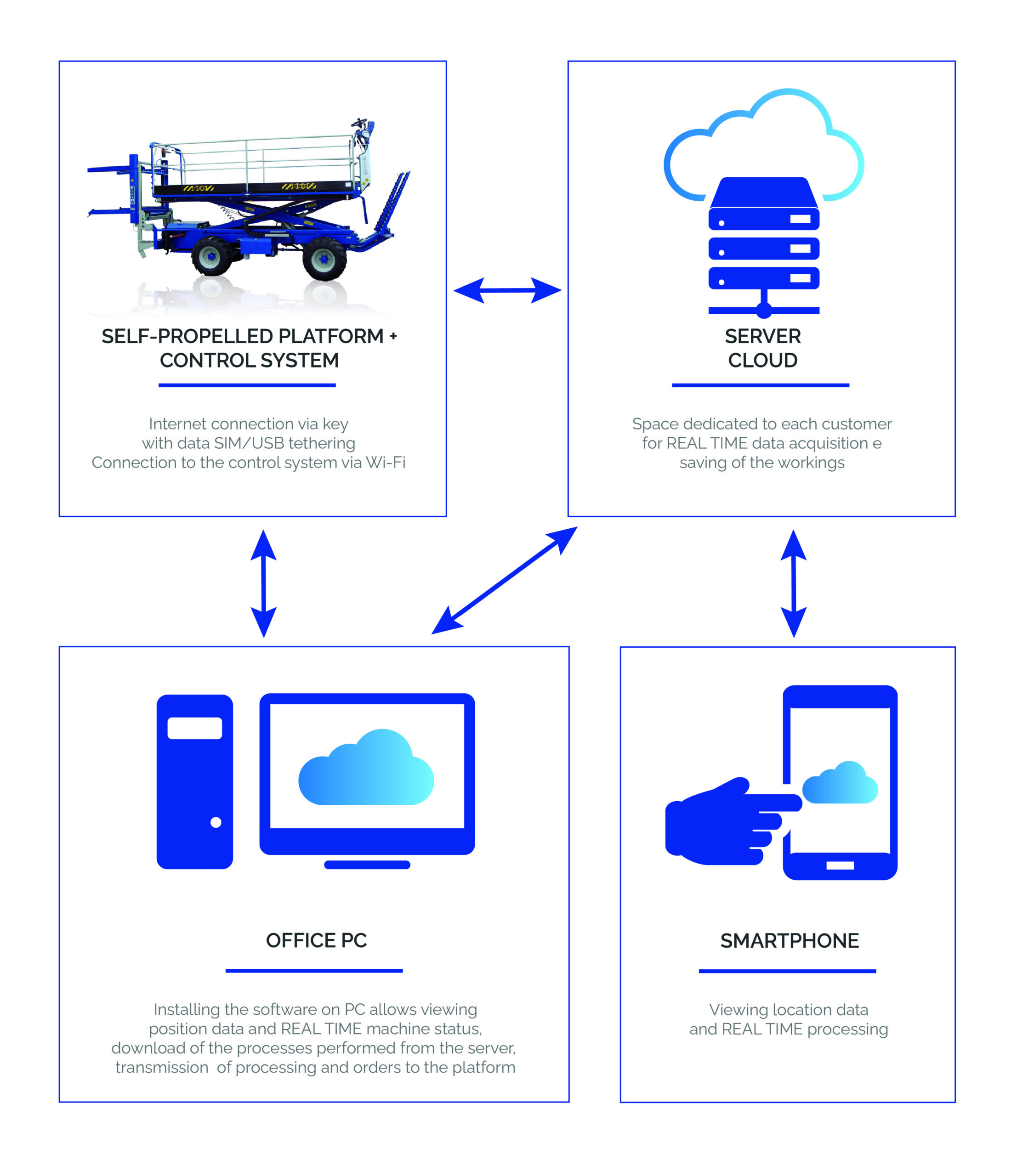 FEATURES
The system consists of:
PC monitor installed on the machine
PC or other device already supplied by the purchaser
Telephone connection with dedicated SIM and via HotSpot of the mobile phone
Satellite receiver and dedicated software
The system applied to the platform makes it possible to remotely control the status of the machine and the technical and administrative information of the work carried out in a two-way manner.
Fill out the form below. You will be contacted soon by our Sales Department.